Diwrnod Shwmae Sumae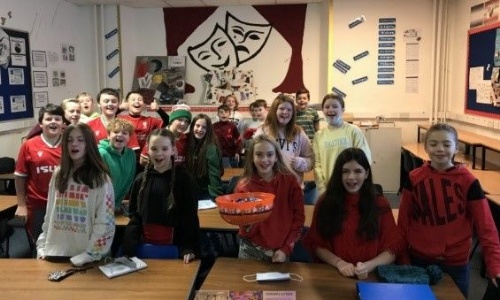 Shwmae Sumae Day - Friday 15/10/2021
Thank you everyone for their support Friday. A great day with so many different activities. 7G1 was the winning class in the Menter Iaith poetry competition – well done Mr James!
Barddoniaeth 7G1
Shwmae, Sumae o'n dosbarth ni,
Rydym yn erfyn clywed y geiriau wrthoch chi.
Gwisgwn coch, gwyn a gwyrdd,
Fel mor o Mr Urdd.
Y Gymraeg, mae'n bwysig, mae'n cŵl,
Peidiwch fod yn ffŵl.
Y Gymraeg yw fy iaith.
Dewch i'w ddysgu, ymunwch gyda'r daith.